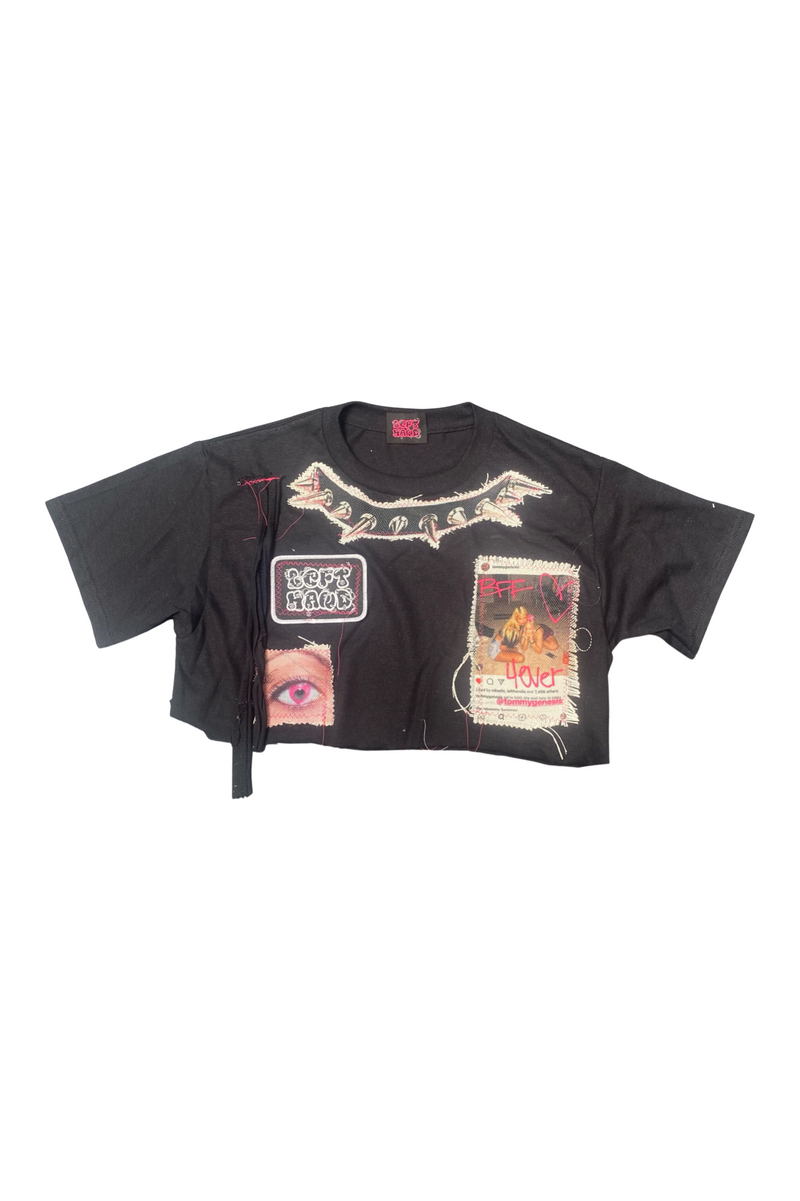 Tommy~julie world pretty pink punk crop top
Regular price
1;1 size small Tommy julie classssssic. crop
THIS = 1 RAFFLE TICKET FOR A CHANCE TO WIN 2 TICKETS TO THE LOVERS AND FRIENDS FESTIVAL IN Las Vegas for saturday may 14th!!!! ++++++ CUSTOM OUTFITS FOR. YOU AND. YOUR GUEST!!! BOTH BESTIES MUST 1. follow @lefthandla on Tik Tok and instagram 2. TAG YOUR BESTIE IN THE COMMENTS
THE TOMMY~JULIE WORLD (((((((BFF4L )))))) FROM US BESTIES TO U BESTIES COLLECTION:
U CAN ALSO PURCHASE AN ITEM FROM THE COLLECTION and for each 100$ spent on the site you get 1 ticket. so $500= 5 tickets  
WINNERS WILL BE CHOSEN MONDAY AT 6 PM PST AND WE WILL BE ACCEPTING DONATIONS TILL 5:30! *****ENTER AS MANY TIMES AS YOU WANT*****
WE WILL BE PROVIDING A HOTEL ROOM for Saturday may 15th at the pink flamingo  WE WE WILL NOT BE PROVIDING TRANSPORTATION TO THE FESTIVAL. IF U ARE FROM OUT OF TOWN, PLEASE MAKE ARRANGEMENTS PRIOR! IF YOU CANNOT ATTEND THE FESTIVAL BUT WIN THE RAFFLE, PLEASE LET US KNOW SO WE CAN CHOSE OTHER WINNERS, AND WE WILL EXCHANGE UR TICKET FOR A LEFT HAND CARE PACKAGE
ALL PROCEEDS WILL GO TO 2 LOCAL ANIMAL RESCUES WE LOVE AND SUPPORT PERSONALLY @bellavitarescue and @underdogheroes_  ((((
Tommy works with both rescues in the LA area. 
Underdog Heroes is an amazing rescue advocating for brave souls who have no voice, they pull dogs no one else will. They go above and beyond and we're so excited to give back so they can continue to save more overlooked dogs from high kill shelters.

As well as Bella Vita Rescue who rescued Tommy's foster son from the euthanasia list just in time- and so many other dogs. They rescue all dog breeds, even with medical and horses as well. This rescue has the biggest heart and we can't wait to donate to them so they can continue to save lives.
MAY THE BEST BESTIES WIN